Buy and Sell Bitcoin (and other cryptocurrencies)
Secure exchanges that are trustworthy and have good user ratings will rank higher than their peers. Extra points are given for sites to buy bitcoin with paypal, as many users request this feature. Ranking preference is also given for sites to buy bitcoin with credit card. Check out each option on the following best bitcoin exchange list. Be sure to bookmark this page for future reference.
There are now many bitcoin exchanges you can choose from, and more flexibility in terms of payment options. Here are the best exchanges you can use to buy and sell bitcoins and other cryptocurrencies.
CoinBase

One of the most reputable bitcoin exchanges available, Coinbase is popular among fans of the 'dollar cost averaging' method, where users can automate bitcoin purchase every week or month. It is a no-fuss platform for just bitcoin buying and selling.
Cex.io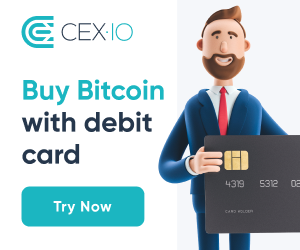 CEX.io is one of the oldest Bitcoin exchanges around. CEX.io is a London based Bitcoin exchange and cloud mining provider. At some point its mining pool, known as Ghash.io, was so big it held 42 percent of the total network mining power.
Binance

Binance is a popular Chinese cryptocurrency exchange. While the company is still fairly new on the market, it has managed to gain a lot of popularity thanks to its impressive number of Initial Coin Offering listings, but also due to its low trading fees.
Kraken
A trading-focused bitcoin service provider, Kraken appeals to bitcoin traders as you can leverage and even short on the platform. They are very reputable and was one of the first bitcoin exchanges to pass an independent audit.